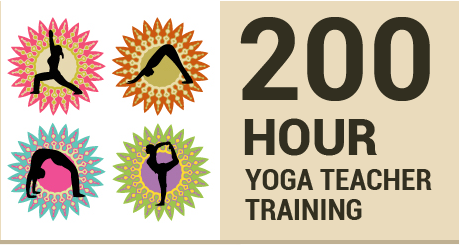 Below is the offering for 200 hour Yoga Teacher Training.
PROGRAM DESCRPTION:
Tammy Z's 200 hour Yoga Teacher Training is a Registered Yoga School approved and accredited by Yoga Alliance. Also, licensed by the state of Wisconsin Education Approval Board. Yoga Alliance requires each yoga trainee to complete 200 hours. Of the 200 hours, 20 hours are non-contact hours. Trainees will meet with E-RYT, and 500 hour Registered Yoga Teacher Tammy Zee for the entire 180 hours.
Within this time frame, trainees will learn proper technique, training methods, anatomy and physiology, ethics and the business of yoga. Both written and practical tests will be given at each training weekend. For the remaining 20 hours, there will be homework assignments, a final project, journal, and 8 hours of volunteer teaching at a yoga facility of the trainee's choice. At the completion of Tammy Z's Yoga Teacher Training, the graduates will have completed all of the requirements for Tammy Z's 200 hour Yoga Teacher Training. Such as; contact hours, non-contact hours, homework, written and practical exams, assignments, projects, journaling, and volunteer hours, will receive a certificate of completion. Following graduation, each trainee will then have the option of registering with Yoga Alliance. Teacher training is limited to only 10 students to maximize one to one training time with 500 hour Registered Yoga Teacher Tammy Zee.
*Technique Training ~ 100 hours: Learning alignment and techniques of asanas and pranayama breathing. Learn how to utilize props to assist or deepen a pose.
*Teaching Methodology ~25 hours: Styles of teaching, Qualities of a yoga teacher, Student learning process, Presentation and Communication skills.
*Anatomy & Physiology ~20 hours: Human anatomy and physiology of muscles and bones, 13 systems of the body and organs or the body, Benefits of yoga postures, Contraindications, and Chakras.
*Ethics for Yoga Teachers, Yoga Philosophy, Lifestyle ~30 hours: Study of Yogic Texts and Yoga philosophy, Ethics of a yoga teacher and their relationship with their students and the community.
*Practicum ~ 10 hours: Observing other teachers teaching, Evaluating, Practice teaching.
*Elective ~ 15 hours: A combination of the above topics as decided by lead trainer Tammy Zee.We need to meet to go over the student handbook & you can also pay at that time if you decide to attend.
Spring 2018
All trainings are Saturday & Sunday 8am to 6pm
WEEKEND INTENSIVE 9:  May 19/20: 
Graduation Weekend:  Written & Practical Finals/Ayurveda/Business of Yoga
The fee is $2600.00, but if you pay on or before Tuesday, September 5th 2017 the rate is $2300.00 ($300.00 off).
Regular:  $2,600
Early Bird: $2,300 
Students: $2,300
Student Early Bird: $2,000
Individual weekends is $266 for Students & $288 for non students
COMING SOON: 300 RYT ADVANCED YOGA TEACHER TRAINING!
300 RYT starts July 21st-22nd 2018 Contact Tammy Z for details.
 


For additional program information and for evaluations of Tammy Zee's 200 hour Yoga Teacher Training go to: Yoga Alliance
---
Waiting for PayPal...
Validating payment information...
Waiting for PayPal...