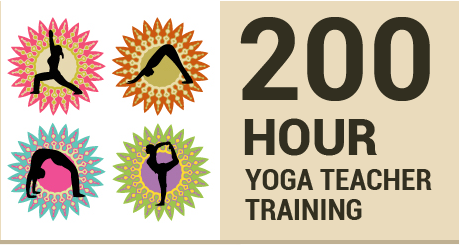 Mission Statement: Tammy's passion is to help and guide yoga trainees to become the best yoga teacher they can be so they are prepared to teach to all levels of populations.
Below is the offering for 200 hour Yoga Teacher Training held at:
Om Yoga Studio, 1288 Rudy Street, Suite 102, Onalaska WI 54650
& ONLINE – Virtual class option is also available.
PROGRAM DESCRIPTION: Tammy Zee's 200 Hour Yoga Teacher Training is a Registered Yoga School approved & accredited by Yoga Alliance® & licensed by the State of Wisconsin Education Approval Board. Virtual class options are available. Of the 200 hours, 180 hours will be direct contact hours with lead trainer & E-500 RYT Tammy Zee & the remaining 20 hours will be non-contact hours. Yoga Alliance® requires each yoga trainee to complete 200 hours. Of the 200 hours, 20 hours are non-contact hours. Trainees will meet with E-RYT®, & 500 hour Registered Yoga Teacher Trainer Tammy Zee, M.S., E-500 RYT®, YACEP®, Lead Trainer for the entire 180 hours. Within this time frame, trainees will learn proper technique, training methods, anatomy & physiology, history, philosophy, ethics & the business of yoga. Both written & practical tests will be given at each training weekend. For the remaining 20 hours, there will be homework assignments, a final written research project of your choice in relation to yoga, journaling, & 8 hours of volunteer teaching yoga at a facility of your choice. At the completion of Tammy Z's Yoga Teacher Training, the graduates will have completed all of the requirements for Tammy Z's 200 hour Yoga Teacher Training. Such as; contact hours, non-contact hours, homework, written & practical exams, assignments, projects, journaling, & volunteer hours, will receive a certificate of completion. Following graduation, each trainee will then have the option of registering with Yoga Alliance®. Tammy Zee's YTT is limited to only 10 students to maximize one to one training time with experienced 500 Hour Yoga Teacher Trainer Tammy Zee, M.S., E-500 RYT®, YACEP®, Lead Trainer.
*Technique Training ~ 100 hours: Learning alignment and techniques of asanas & pranayama breathing. Learn how to utilize props to assist or deepen a pose. Learn how to make yoga accessible to all populations.
*Teaching Methodology ~25 hours: Styles of teaching, Qualities of a yoga teacher, Student learning process, Presentation & Communication skills. Styles of teaching including:  Hatha, Power, Pre-Natal, Senior, Meditation, Restorative, Yoga Nidra & Kids Yoga
*Anatomy & Physiology ~20 hours: Human anatomy and physiology of muscles & bones, 13 systems of the body & organs or the body, Benefits of yoga postures, Contraindications, & Chakras.
*Ethics for Yoga Teachers, Yoga Philosophy, Lifestyle ~30 hours: Study of Yogic Texts & Yoga philosophy, Ethics of a yoga teacher, their relationship with their students & the community.
*Practicum ~ 10 hours: Observing other teachers teaching, Evaluating, Practice teaching.
*Elective* ~ 15 hours: A combination of the above topics as decided by lead trainer Tammy Zee.
Required Books:
Science of Yoga:  by Ann Swanson
Yoga: The Spirit of Moving Into Stillness: by Erich Schiffmann.
CHAKRA BALANCING: by Anodea Judith.
The Yamas & Niyamas: Exploring Yoga's Ethical Practice: by Deborah Adele.
Power Yoga: by Beryl Bender Birch. 
Yoga as Medicine: by Timothy McCall, M.D.
Perfect Breathing: by Al Lee & Don Campbell.
RECOMMENDED Books:
M U D R A'S: Yoga in your Hands: by Gertrud Hirschi.
Relax & Renew:  by Judith Lasater, Ph.D., P.T.
The Living Gita: by Sri Swami Satchidananda
I Can't Believe It's Yoga for Kids!: by Lisa Trivell.
YogaKids: by Marsha Wenig.
The Book of AYURVEDA: by Judith H. Morrison.
ASHATANGA YOGA:  by John Scott.
All trainings are Saturday 8am to 6pm & Sunday 8am to 4pm.
2022-2023 200 RYT® Dates:
---
September 9th & 10th, 2023 – Yoga training objectives & goals, history & philosophy of Yoga, anatomy & physiology terms, the respiratory system, Pranayama breathing, definitions, & function. Guidelines for teaching Yoga, Asana analysis, Hatha Yoga practice, Sun Salutations lecture & breakdown.
October 7th & 8th 2023 – Anatomy & Physiology, Asana Analysis, Hatha yoga lecture & practice, Contraindications & Special Populations, Adaptive yoga & Props, Yoga Sutras: Yamas & Niyamas, Presentation skills, & Transformational language.
November 18th & 19th 2023 – Anatomy & Physiology,13 Systems of the Body & Kids Yoga. All Inclusive language & Indian Sanskrit.
December 9th & 10th 2023 – Anatomy, Asana analysis, Power Yoga, Personality Traits, & Partner Yoga.
January 13th & 14th 2024– MIDTERMS: Written & Practical, Chakras, & Subtle Anatomy.
February 3rd & 4th 2024– Indian Sanskrit, Asana Analysis, Meditation, Senior Yoga lecture &  practice.
March 2nd & 3rd 2024 – Anatomy Trains, Asana Analysis, Mudras, Mantras & Savasana Adjustment.
April 6th & 7th 2024 – Restorative yoga, Yoga Nidra, & Asana Analysis.
April 20th & 21st 2024 – Business of Yoga, Ayurveda, & Hot Yoga.
May 4th & 5th 2024 – Finals Weekend / Graduation
Early Bird before September 1st, 2023 – $2,500 
Regular Rate: after September 1st, 2023-   $2,700
Monthly Rate: $290
Student Early Bird before September 1st, 2023 – $2,300
Students Regular Rate: after September 1st, 2023 – $2,500
Monthly Rate Students: $270
* Pre-Requisites: All trainees must meet in person or via Skype with Tammy Zee, M.S., E-500 RYT®, YACEP®, Lead Trainer prior to the 1st Weekend Intensive Training to review the Yoga Teacher Training handbook. Payment is requested at that time, if you decide to attend. • Required Books: Coming soon
DATES COMING SOON: 300 RYT® ADVANCED YOGA TEACHER TRAINING!
300 RYT starts in soon, Contact Tammy Zee for details!
Tammy Zee's 300 hour Yoga Teacher Training is an advanced training that dives deeper into topics that were discussed in the 200 hour program as well as exploring new ones. This advanced 300 hour yoga teacher training will better prepare yoga instructors to lead yoga classes that are specific, detailed & more knowledgeable in yoga.
The educational subjects covered in our 300 hour training are approved by Yoga Alliance® &  meet all the standards set by Yoga Alliance® & the State of Wisconsin Educational Approval Board.
Here are the hours of training that must be meet prior to Graduation.
Techniques, Training, and Practice:  50 hours
Teaching Methodology: 5 hours
Anatomy &  Physiology: 15 hours
Yoga Philosophy, Lifestyle & Ethics for Yoga Teachers: 30 hours
Practicum: 30 hours ~ Remaining hours are elective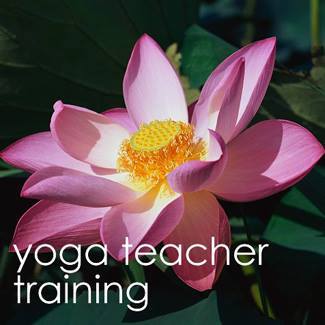 **300 RYT **
Contact Tammy for dates / times as this program is currently in session and you may begin at anytime.
• 4 day training- Trauma Sensitive Yoga
• Sound & Yoga, Surya Namaskar Warm Ups & Releases
• Anatomy & Physiology II & Assist & Adjustments in Asana
• Create, Design & Sequence Yoga Classes that Flow Practicum
• 2021 Science & Subtle Energy & Special Populations
• Restorative Yoga & Advanced Yoga Poses
• Ayurveda II & Restorative & Anatomy & Physiology
• The Study of Ancient Text: Bhagavad Gita, Yoga Sutras, Eight Fold Path, & Spirituality, Chakra Immersion, & Practicum
• Yin Yoga & Yoga Nidra
• Senior / Chair Yoga & Anatomy & Physiology & Practicum
• Adjustments/Assists of Asana & Practicum
• Graduation – Business of Yoga & Practicum

For additional program information & for evaluations of Tammy Zee's 200, 300 OR 500 hour Yoga Teacher Training go to: Yoga Alliance®
Trainees of Tammy Zee's Yoga Teacher Training will receive FREE yoga classes taught by Tammy Zee at Om Yoga Studio throughout the 9 month training session.
Testimonial:
~ Back in Sept. 2018 I enrolled in the 200 RYT course at Tammy Z's Yoga School. I was new to Yoga with only a few classes under my belt prior to enrolling, but Tammy & my daughter Megan (Who took Tammy's 200RYT class in 2016) both encouraged me & assured me I would be able to complete the training. Tammy is kind, compassionate, knowledgeable, professional & so very good at what she does! I can't recommend her 200 hr YTT course enough. Taking the class was truly one of the best decisions I've ever made. I am confident & prepared to go out & help others on this Yoga journey. ~Teri Rickleff
---
Testimonial:
~ I highly recommend Tammy Z's 200 hour YTT. As a mental health professional & recent graduate, I have been able to successfully apply many of the concepts & skills covered in this course. Tammy is a compassionate, knowledgeable, & dedicated instructor who goes to admirable lengths to ensure her students learn & succeed in achieving their goals. ~Susan
---
Waiting for PayPal...
Validating payment information...
Waiting for PayPal...